We can succeed because of your generous gifts
Bloomington/Eden Prairie Meals On Wheels can serve meals to our clients because of generous financial gifts from our community. We are supported by gifts from the City of Bloomington, City of Eden Prairie, individuals, churches, civic groups, businesses, and other organizations from our communities.
Gifts to Bloomington/Eden Prairie Meals On Wheels are fully tax deductible, we are a tax-deductible organization 501(c)(3).
Give once, monthly, or annually. We appreciate ALL gifts. Your financial contribution is an investment in your community.

If you prefer to send your gift by mail, please send it to:

Bloomington-Eden Prairie
Meals On Wheels
8400 France Ave So.
Bloomington, MN 55431


Or use your credit card – see below…

We use PayPal Payment System account to ensure the safety of your donation and private information. You do NOT need to open a PayPal account to use your credit card.

Your credit card information will not be shared with us.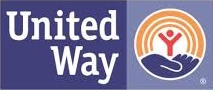 You can also make a donation through United Way. To learn more about United Way donations, please call their Donor line at 612-340-7690 or
Click here
In addition to direct financial assistance, we are always looking for gift certificates or other new items to give as door prizes for our volunteer drivers, without whom we could not make the deliveries. We can also use various office items. If you would like to donate any of the following items, please drop them off at our office during our business hours of Monday – Friday,  8:30 a.m.-1:00 p.m.
Copier paper
Postage stamps
Birthday, Sympathy and Thank You cards
Automobile gas cards  (value $5.00 – $10.00)
Support Bloomington Meals On Wheels
When you shop at smile.amazon.com, Amazon donates. Just click below…

We are a registered charity with
Thrivent Choice
.

If you prefer to make your donation to us through that organization, we thank you! Please
click here
to proceed.
If you prefer to mail in your gift, please send it to:
Bloomington-Eden Prairie Meals On Wheels
8400 France Ave So
Bloomington, MN 55431